Are you looking for a way to improve your skin health and promote relaxation? Then you should definitely consider investing in a face roller. A face roller is an ancient beauty tool with modern-day benefits. It is an easy and effective way to help improve your complexion and reduce the appearance of wrinkles, all while giving you an incredibly relaxing massage. In this blog post, we will discuss the top 10 benefits of using a face roller for skin health and relaxation. Keep reading to learn how this beauty tool can help you achieve a healthy, glowing complexion.
1) Stimulates collagen production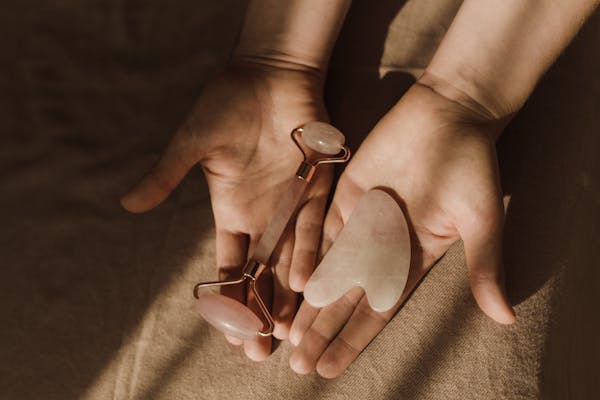 Face rollers can help to stimulate collagen production, which can help improve skin health and reduce the appearance of wrinkles. Rolling helps to increase blood flow, allowing more nutrients to reach the skin, promoting healthy collagen production. With regular use, you can expect your skin's natural elasticity to improve over time.
2) Reduces puffiness and inflammation
Face rolling helps to reduce puffiness and inflammation in the face by stimulating lymphatic drainage. This encourages the body's natural healing processes, helping to reduce inflammation and puffiness in the skin. Additionally, using a roller on specific areas can improve circulation, which helps to bring fresh blood and nutrients to the area for better overall skin health.