Having a nighttime skincare routine that involves removing your makeup before bed can make all the difference for the health of your skin. Not only does it help to keep your skin looking its best, but it can also help you avoid a variety of skin issues that can be caused by leaving makeup on overnight. In this blog post, we will be discussing the many benefits of going to bed with a clean face. We'll explore how removing your makeup each night can help keep your skin healthy, glowing, and free of blemishes.
Remove makeup to avoid breakouts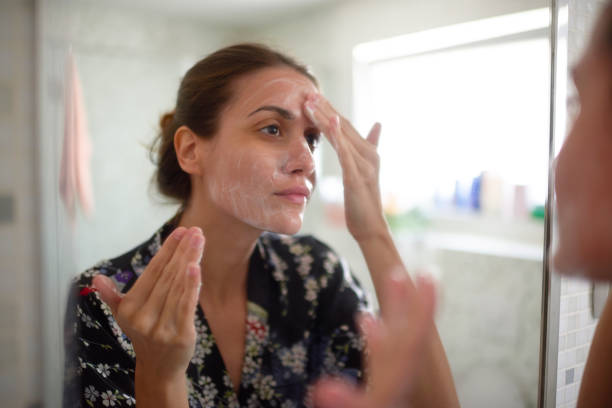 When you don't remove your makeup at night, you're leaving your skin vulnerable to breakouts and blemishes. Makeup, especially foundations and concealers, can clog pores and create a breeding ground for bacteria. This bacteria can build up and cause breakouts. By removing all of your makeup before bed, you're taking the necessary steps to ensure your skin stays healthy and clear.
It's also important to use the right products when removing your makeup. Cleansing oils, balms, and wipes are all effective ways of breaking down makeup while still keeping your skin nourished. Additionally, make sure to use lukewarm water when cleansing your face. Hot water can strip the skin of its natural oils, leaving it dry and more prone to breakouts.
Washing your face helps remove dirt, pollution, and other impurities
Every day our skin comes into contact with dirt, pollution, and other impurities that can build up on our faces and lead to breakouts and other skin issues. Washing your face each night helps to remove these impurities, as well as any excess makeup or oil that may have accumulated throughout the day. Using a gentle cleanser helps to remove any leftover makeup, oils, and dirt from your skin. This helps keep your pores clear and free of buildup, allowing your skin to breathe and stay healthy. Additionally, washing your face helps remove the bacteria that can cause acne, which can help keep your skin clear and reduce breakouts. Finally, washing your face helps remove the sweat and other substances that can contribute to wrinkles over time.