Japan is a country steeped in history, with a rich cultural heritage that spans thousands of years. One of the most fascinating aspects of this heritage is the country's ancient trees, some of which are believed to be more than 1,000 years old. These remarkable specimens offer a glimpse into Japan's past and provide an insight into the natural world as it existed centuries ago.
The oldest trees in Japan are found in many different locations throughout the country, from remote mountain forests to temple gardens in bustling cities. Some are revered for their beauty and religious significance, while others have played important roles in Japanese history and mythology.
Exploring Japan's rich history through Nature
Exploring Japan's rich history through Nature is a fascinating way to learn about the country's past. With its diverse landscapes, Japan offers a variety of natural wonders that hold great historical significance. From ancient forests to majestic mountains, these natural sites have played an important role in shaping Japanese culture and traditions.
One such site is Mount Fuji, a sacred place for centuries and remains one of Japan's most iconic symbols. The mountain has served as both a spiritual center and a source of inspiration for artists throughout history. Another example is the famous cherry blossom trees that bloom every spring, representing new beginnings and renewal in Japanese culture. These beautiful trees have been celebrated in art and literature for centuries, symbolising Japan's unique beauty.
Exploring these natural sites allows visitors to experience firsthand the rich heritage of Japan while enjoying the breathtaking scenery.
The Significance of Trees in Japanese Culture
Trees have been an integral part of Japanese culture for centuries. Each tree holds a unique significance in Japanese life, from cherry blossoms to pine trees. Trees are revered for their beauty and symbolism, as they represent the connection between humans and Nature.
One of the most famous trees in Japan is the cherry blossom tree. The blossoming of these trees marks the beginning of spring and is celebrated with picnics under the blooms known as hanami. Cherry blossom trees are special in Japanese culture because they only bloom briefly, symbolising life's fleeting Nature.
Another significant tree in Japanese culture is the pine tree. Pine trees are often depicted in traditional art forms such as paintings or calligraphy because they represent longevity and strength. Some religions consider them sacred due to their evergreen Nature, which represents vitality and immortality.
Top 10 oldest living trees and their stories
Trees have existed on Earth for millions of years; some have lived through significant events like the Ice Age. The oldest living trees are a testament to their resilience and longevity, some dating back thousands of years. Here are the top 10 oldest living trees and their stories:
The Cinnamomum Camphora (Camphor Tree)
Cinnamomum camphora, also known as the Camphor Tree, is one of the oldest trees in Japan. This tree species belongs to the family Lauraceae and is native to China, Taiwan, Japan, and Southeast Asia. It has been widely cultivated for its medicinal properties and aromatic wood.
In Japan, Cinnamomum camphora was introduced during the Nara period (710-794 AD) and quickly gained popularity due to its various uses. The wood of this tree species is used for making furniture, carvings, and decorative items. The leaves produce essential oils with therapeutic benefits, such as relieving pain and reducing inflammation.
Besides its cultural importance in Japan, Cinnamomum camphora also has several ecological benefits. It serves as a host plant for many insects that are important pollinators of other plants.
The Cercidiphyllum Japonicum (Katsura)
Cercidiphyllum japonicum, also known as Katsura, is a unique and ancient tree species native to Japan. These trees are believed to be some of the oldest in the country and have been an integral part of Japanese culture for centuries. The name Katsura refers to the sweet scent emanating from its leaves during autumn, making it a popular choice for ornamental gardens.
Cercidiphyllum japonicum belongs to the family Cercidiphyllaceae, a small group comprising only two genera. It has been recorded that these trees can live up to 300 years, making them one of the longest-lived deciduous trees in Japan and highlighting their importance in Japanese history and culture. They are considered sacred by many people due to their longevity, beauty, and cultural significance.
The Juniperus Chinensis (Chinese Juniper)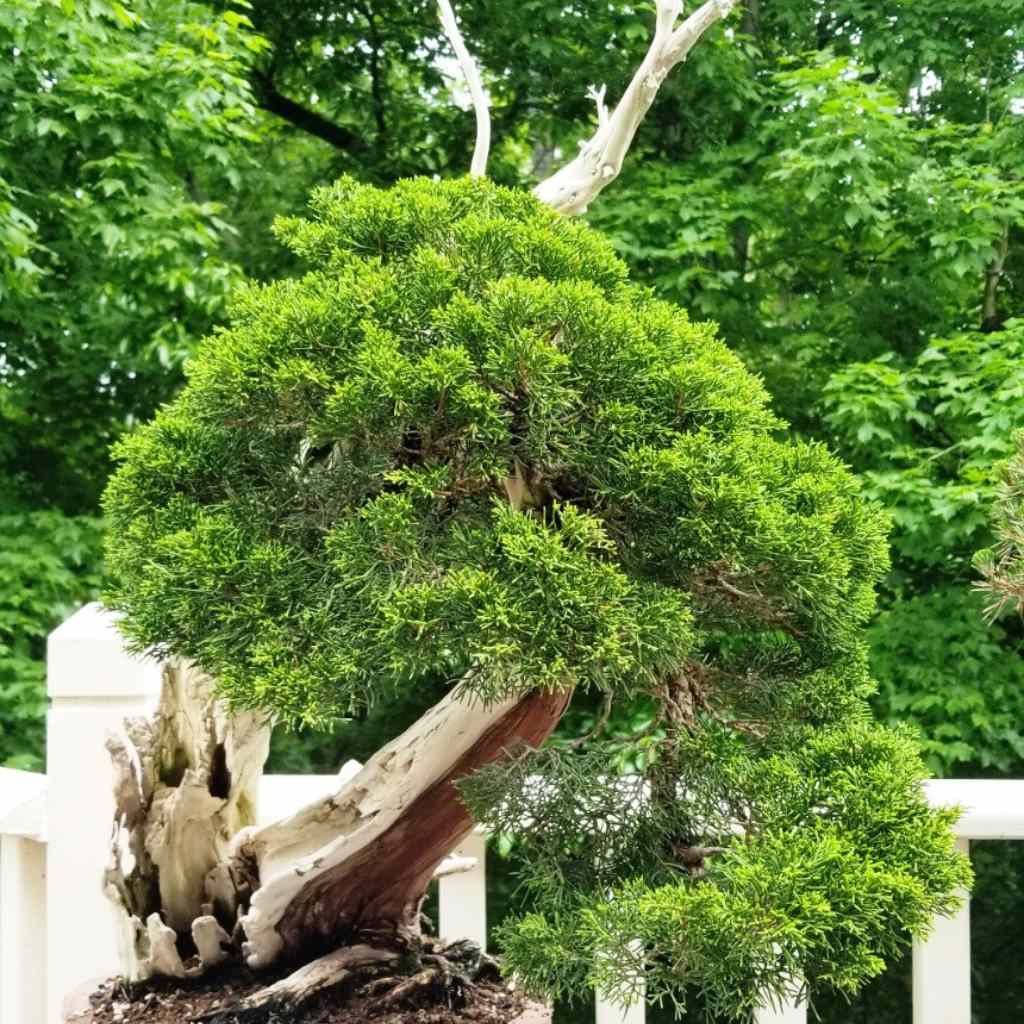 Juniperus chinensis, commonly known as the Chinese Juniper, is a tall evergreen tree native to China and Japan. These trees are renowned for their longevity and can live up to several hundred years. Some of the oldest trees in Japan are believed to be Juniperus chinensis.
These majestic trees can grow up to 60 feet tall with a spread of 20-30 feet. They have a symmetrical conical shape and feature scaly leaves that often take on a blue-grey hue. The tree's bark is reddish-brown and exfoliates in thin flakes as the tree ages.
One reason for the popularity of Juniperus chinensis in landscaping is its adaptability to different growing conditions. It grows well in full sun or partial shade and tolerates dry and moist soil.
The Cryptomeria Japonica (Sugi)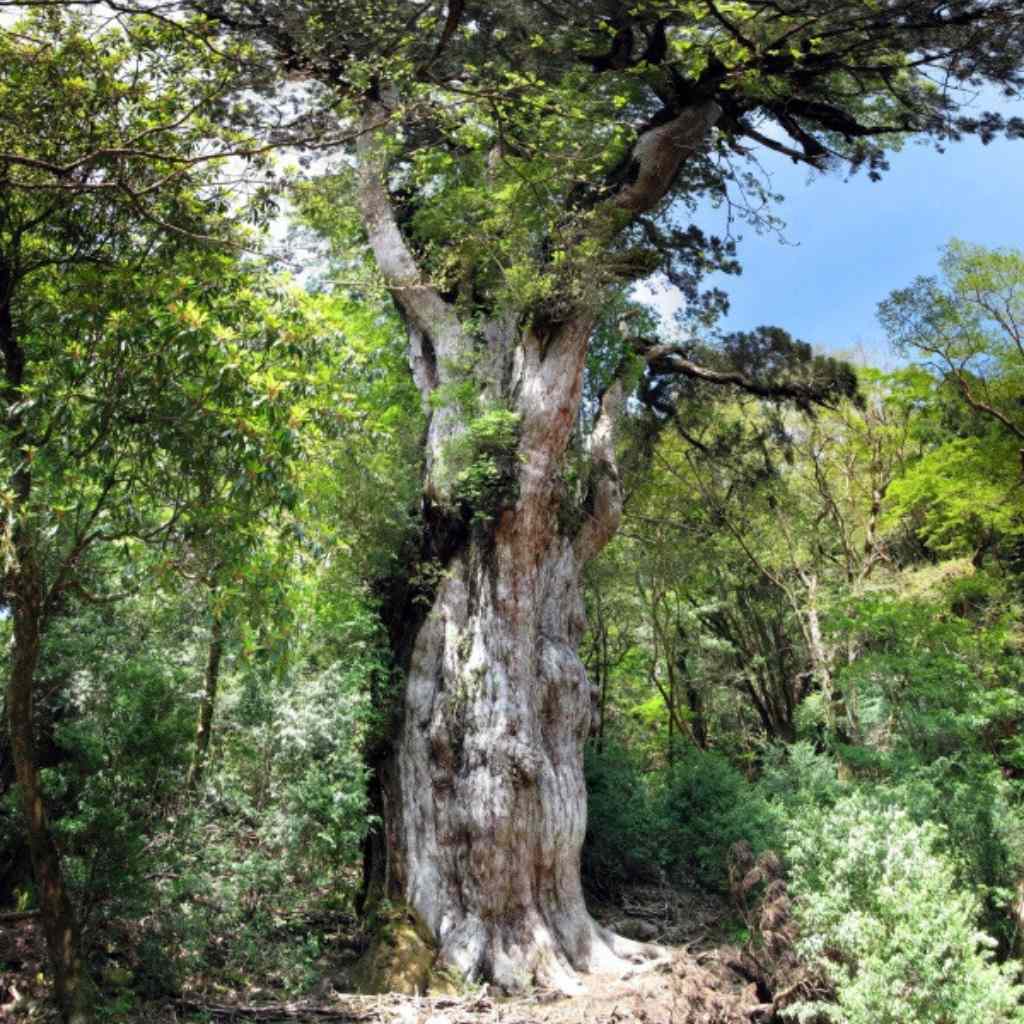 Cryptomeria japonica, also known as Sugi in Japanese, is an evergreen coniferous tree native to Japan. It is one of Japan's most important and iconic trees and has been deeply ingrained in the country's culture for centuries. Sugi can grow up to 70 meters tall, and its bark is reddish-brown with deep fissures. Its leaves are needle-like, arranged spirally on the twigs, and range from light green to dark green.
Sugi trees have a long history in Japan and are considered some of the oldest living organisms in the country. Generations of Japanese people have revered them for their beauty, strength, and resilience. Many ancient shrines and temples throughout Japan were built using wood from these majestic trees. The lumber was valued for its straight grain, durability, and resistance to decay.
The Zelkova Serrata (Japanese Zelkova)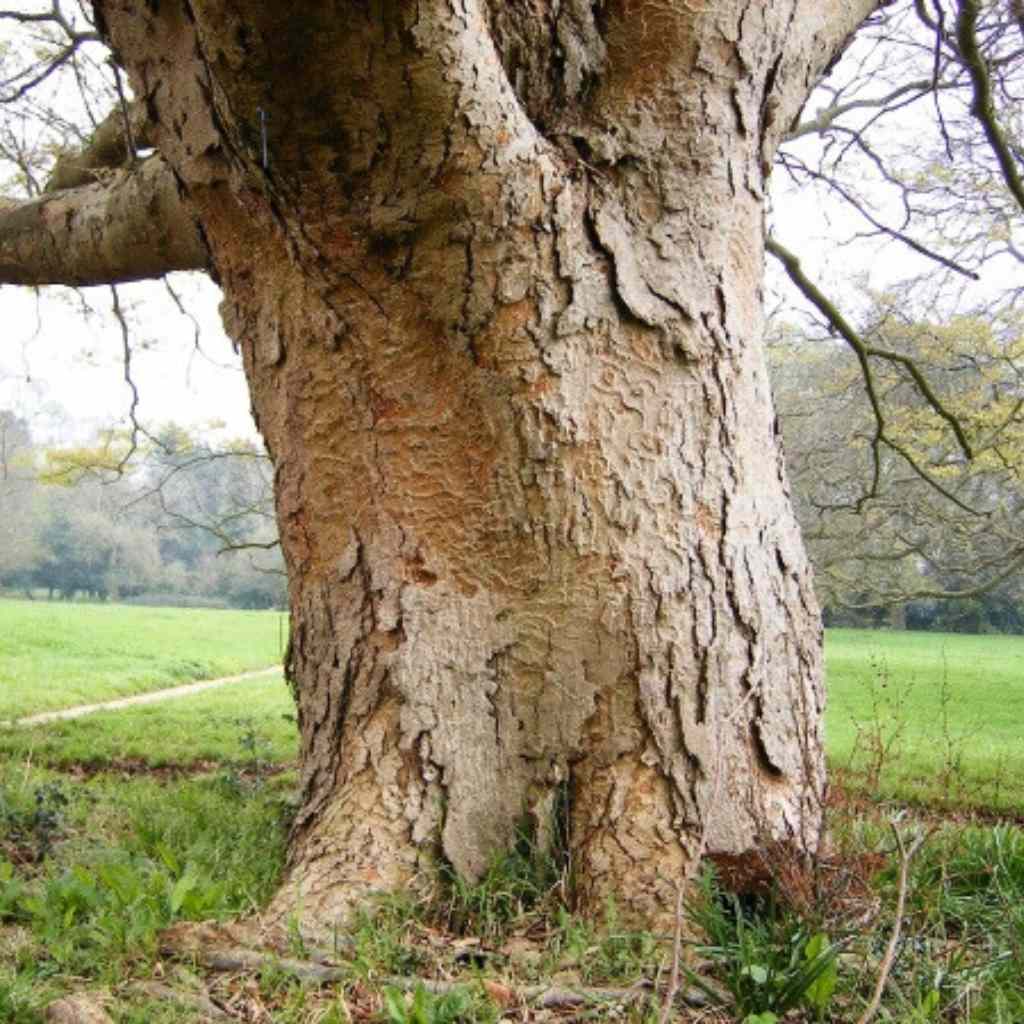 Zelkova Serrata, commonly known as the Japanese Zelkova Tree, is a popular ornamental tree native to Japan. The tree's distinctive vase shape and vibrant green foliage have made it a favorite among gardeners and landscapers. What makes this tree truly remarkable, however, is its age. Some of the oldest trees in Japan are Zelkova Serrata, with some specimens estimated to be more than 1,000 years old.
The Zelkova Serrata has long been revered in Japanese culture for its strength and resilience. It was traditionally used for building temples and shrines due to its hardiness and resistance to decay. Today, the tree remains an important part of Japanese cultural heritage and can be found in parks, gardens, and along city streets throughout the country.
The Ginkgo Biloba (Ginkgo)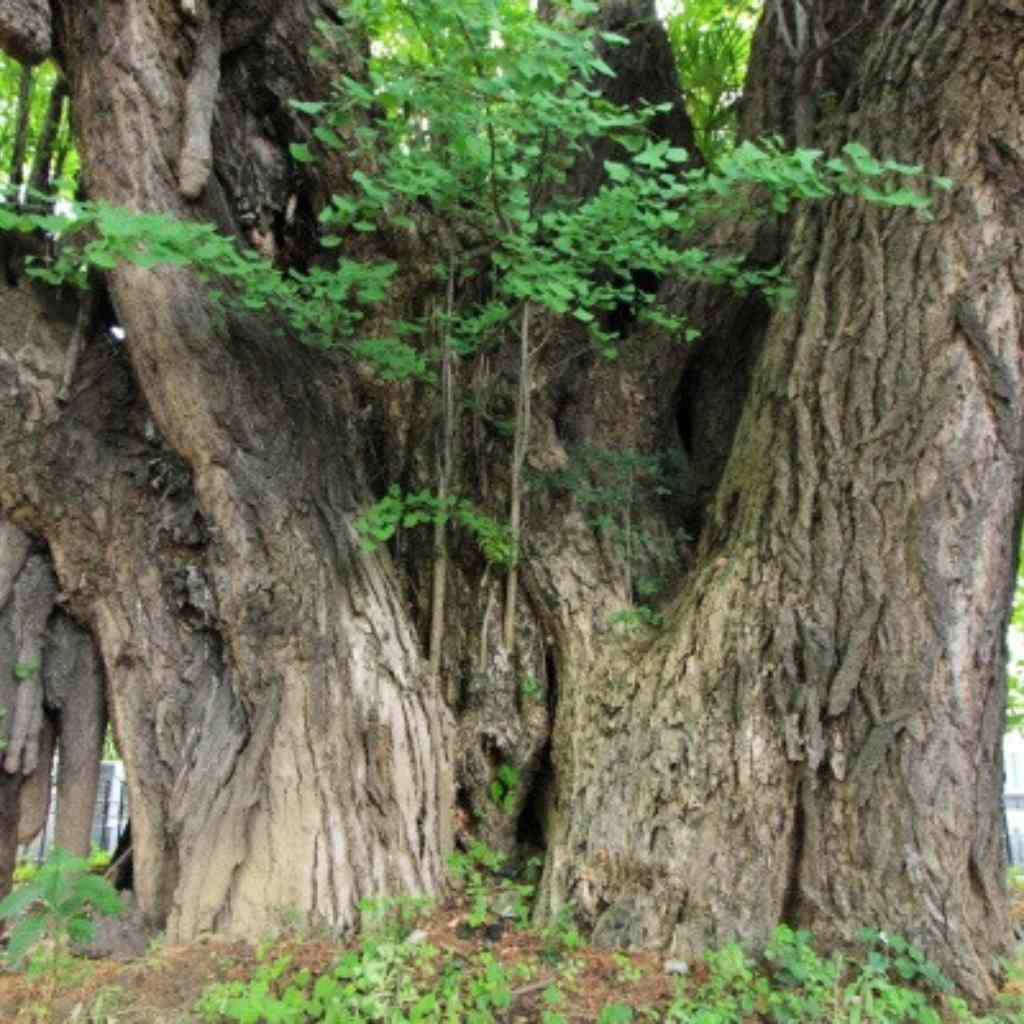 Ginkgo biloba, commonly known as Ginkgo, is a tree species that has been around for millions of years. It is considered one of the oldest trees in Japan and has become a popular herbal supplement worldwide. The Ginkgo tree can grow up to 30 meters tall, and its leaves are shaped like fans.
Ginkgo trees have been used for medicinal purposes in traditional Chinese medicine for centuries. The seeds and leaves contain compounds that have antioxidant properties which help to protect cells from damage caused by free radicals, making Ginkgo an important herb for overall health and well-being. Additionally, studies have shown that Ginkgo may help improve cognitive function, particularly memory retention.
Apart from its medicinal uses, the Ginkgo tree is also prized for its ornamental value- it adds aesthetic appeal to gardens and landscapes worldwide.
The Prunus Itosakura (P. Spachiana)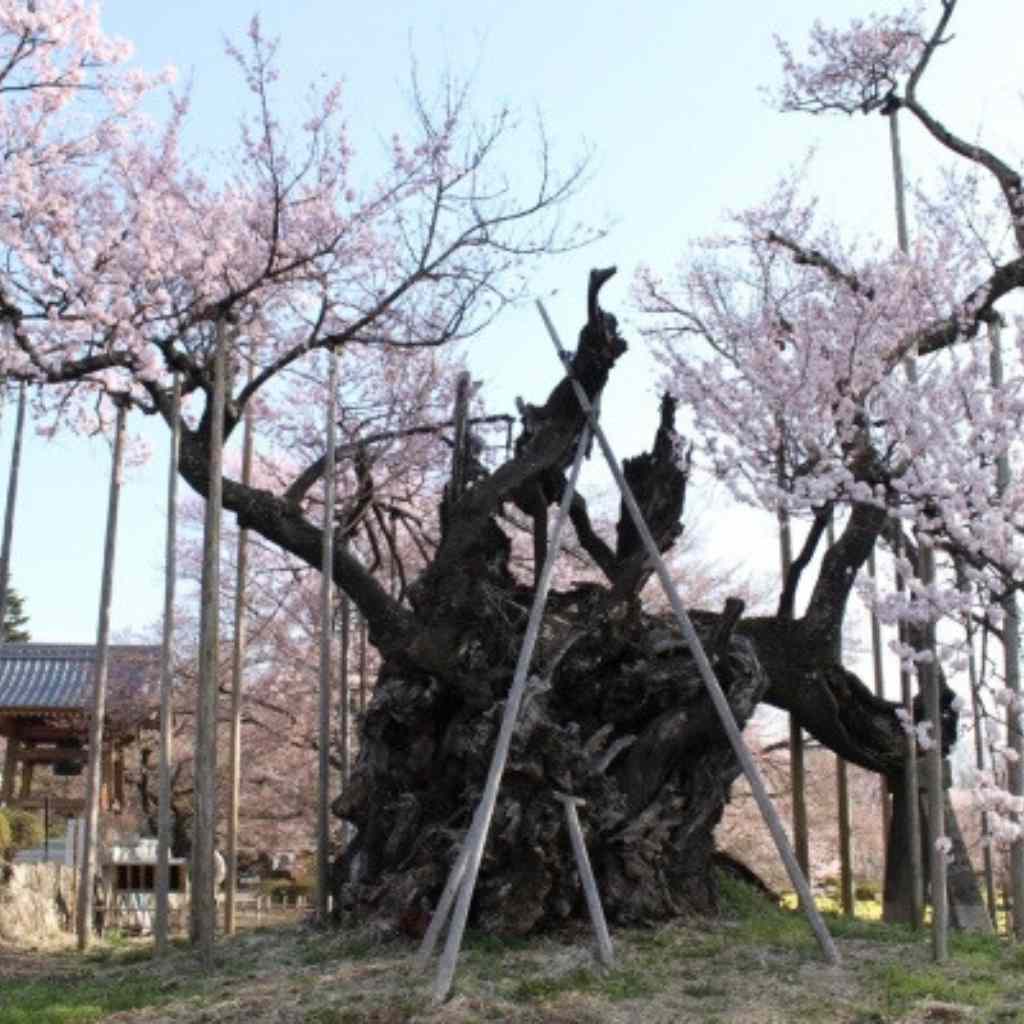 Prunus Itosakura, also known as P. Spachiana, is one of Japan's oldest and most revered trees. This cherry blossom tree is native to Japan and can grow in different regions. It is a deciduous tree that grows up to 10 meters tall and has beautiful pink flowers that bloom in spring.
The Prunus Itosakura tree has been around for centuries and has played an important role in Japanese culture. It is considered a symbol of renewal, beauty, and the transience of life. People worldwide come to Japan during cherry blossom season to witness this natural phenomenon firsthand.
Despite being one of the oldest trees in Japan, the Prunus Itosakura species faces threats due to climate change and other environmental factors.
The Heritiera littoralis (Looking-glass Mangrove)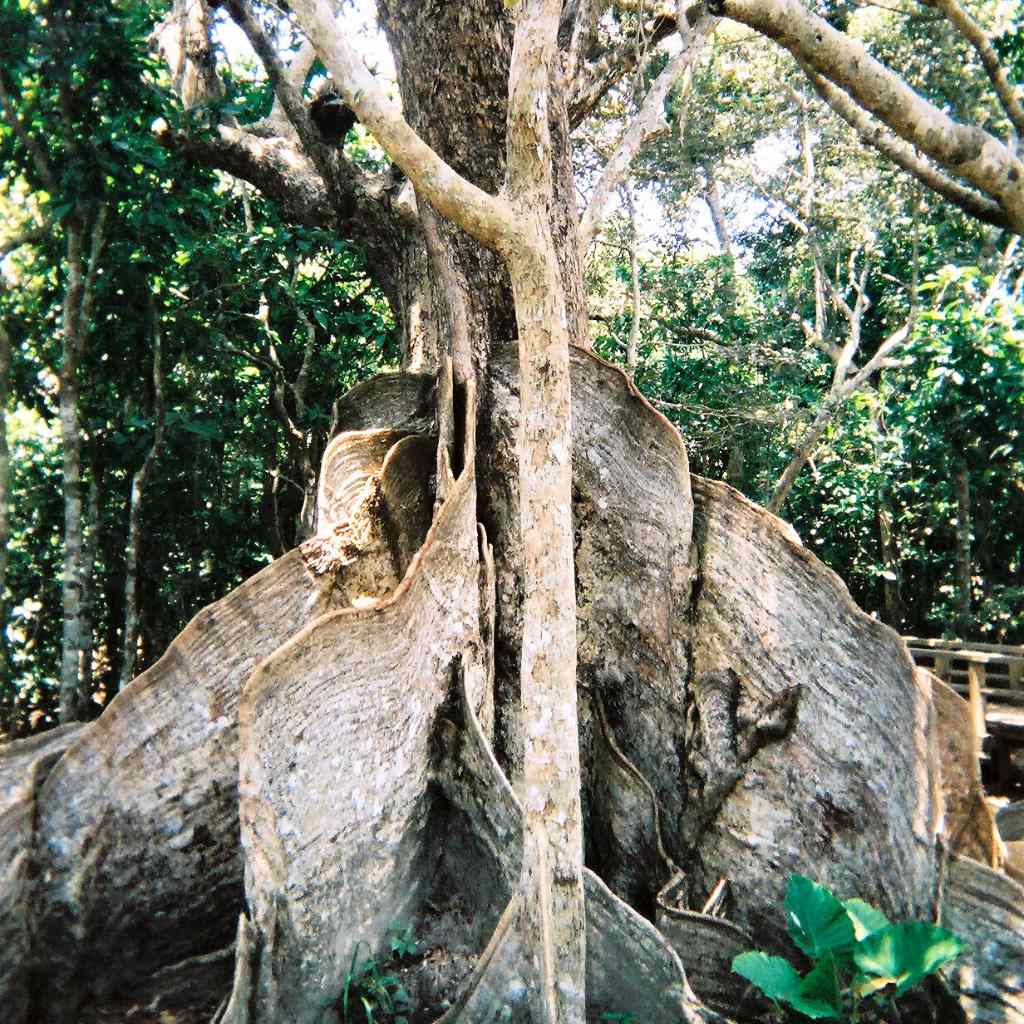 Heritiera littoralis, commonly known as the Looking-glass Mangrove, is an evergreen tree that belongs to the mangrove family. This mangrove species is one of the oldest trees in Japan, with some specimens dating back over 1,000 years. The Looking-glass Mangrove grows along coastal areas in subtropical and tropical regions throughout Asia.
The tree has a distinctive appearance due to its buttress roots that spread out from the trunk and form a large base for support. The leaves are oval-shaped and glossy green with small yellow or white flowers that bloom in clusters. The fruit of the Looking-glass Mangrove is a woody capsule containing several seeds dispersed by water currents.
In addition to being an important part of coastal ecosystems, Heritiera littoralis has also been used for various purposes by humans throughout history.
The Fagus Crenata (Japanese Beech)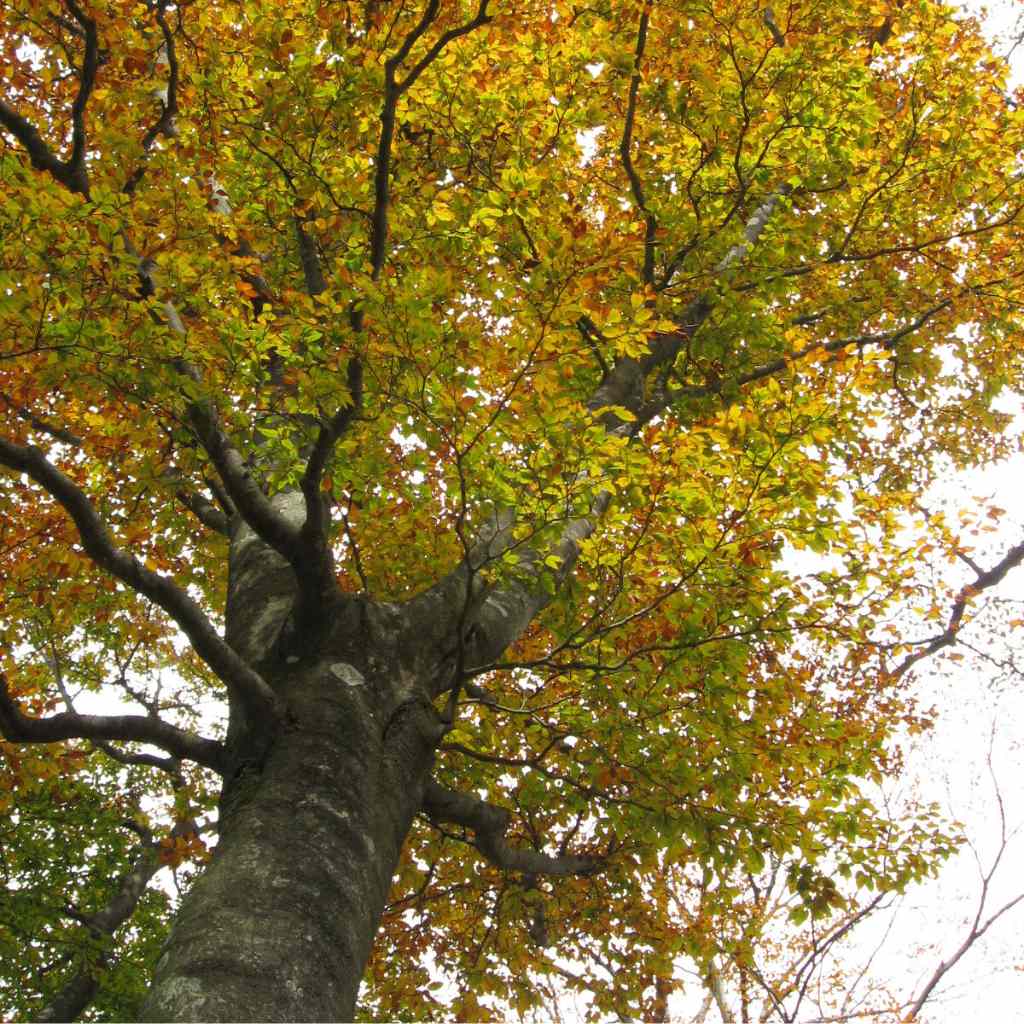 Fagus Crenata, also known as Japanese Beech, is a deciduous tree species native to Japan. It is one of the oldest trees in Japan and can be found in many forests across the country. The tree has smooth, greyish-brown bark and shiny green leaves that turn golden yellow in autumn before falling.
Japanese Beech grows slowly, reaching a height of about 20 meters after several decades. The tree prefers well-drained soils and partial shade but can grow in full sunlight with adequate moisture. As it grows older, Fagus Crenata develops a broad crown with dense foliage that provides excellent shade during hot summers.
The wood of Japanese Beech is highly valued for its strength and durability. It has been used for centuries to make furniture, utensils, and other household items.
The Thujopsis Dolabrata (Asunaro)
Thujopsis Dolabrata, commonly known as Asunaro, is a coniferous tree native to Japan and Korea. It belongs to the family Cupressaceae and can grow up to 35 meters tall. Asunaro trees are known for their beautiful green foliage and distinctive cone-shaped crown.
Asunaro is one of the oldest trees in Japan, with some specimens estimated to be over 1,000 years old. The Japanese people revere these ancient trees for their cultural and historical significance. They have been used for centuries as a source of timber, fuelwood, and traditional medicine. In addition, they play an important role in many religious ceremonies and festivals throughout Japan.
Despite its long history in Japan, Asunaro faces several threats today due to deforestation and habitat loss.
A brief history of Japan's oldest living trees
Japan is known for its rich cultural heritage and natural beauty, including some of the world's oldest living trees. These ancient trees are considered national treasures and are significant in Japanese culture. The oldest living tree in Japan is a 7,000-year-old Jomon Sugi cedar tree located on Yakushima Island. It is believed to have survived several natural disasters over the centuries, including volcanic eruptions and typhoons.
Another ancient tree that has captured the imagination of people worldwide is a towering camphor tree located in Kumamoto Prefecture on Kyushu Island. Known as Jomonsugi's younger sister, this 2,000-year-old tree stands at an impressive height of 33 meters and has a circumference of over 20 meters.
Appreciating Japan's past through its natural wonders
In conclusion, Japan's oldest living trees offer a glimpse into the country's rich history and culture. These ancient trees have withstood the test of time and are a testament to Japan's enduring spirit. Visiting these sacred sites allows us to appreciate their beauty and helps us understand and connect with the country's past. As we face challenges in our modern world, we must remember our roots and draw inspiration from those who came before us. So why not take a journey into Japan's past and witness firsthand the resilience and wisdom of its oldest living trees?
More resources: Top 10 Oldest Trees Around The World